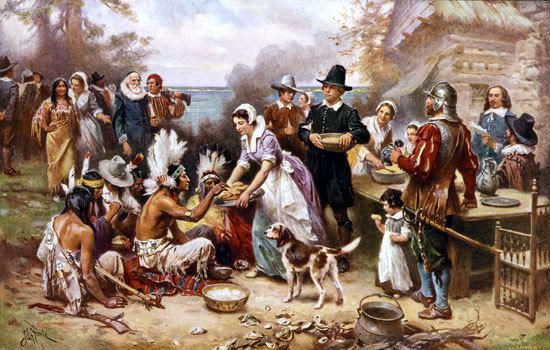 If you have never read this, you are in for a treat. While there has been much revisionist history concerning what Thanksgiving is and was all about, here is the REAL story. A hint (The triumph of Capitalism that saved the Pilgrims and therefore the US of A and you and me too!)
Here is the real story… Enjoy.. I have posted the short version and another longer one. Would love to hear what you think.
God Bless you and yours on this most splendorous of Truly American Holidays!
Cheers,
Andrew "Easy" Anderson
If you have never read this, you are in for a treat.  While there has been much revisionist history concerning what Thanksgiving is and was all about, here is the REAL story.  A hint (The triumph of Capitalism that saved the Pilgrims and therefore the US of A and you and me too!!!) Here is […]